Showing the Need for Disability Income Insurance
Your disability income insurance sales pitch should always start by showing the need for DI. While insurance agents and financial advisors know DI, the typical consumer has probably never heard of disability insurance and therefore doesn't understand it's value.
Without an income, everything else becomes challenging. From necessities like paying the bills to being able to continue funding retirement and savings accounts, when there's no money coming in your clients will face difficult decisions. A disability income insurance policy should be the foundation of every clients' financial planning.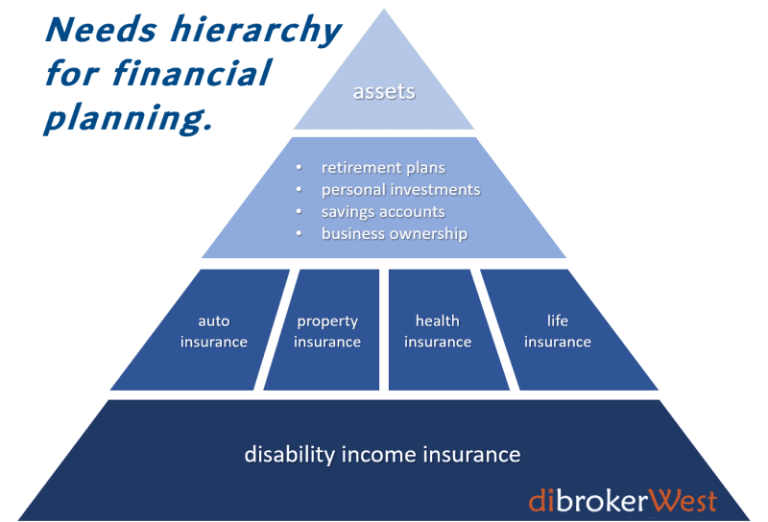 When showing the need for disability income insurance you should always point out what's at stake for your client. Be as personal and specific as possible to really illustrate the value of DI. Their family, home, financial plans, dream vacations… these are the priorities your client will want to protect. Based on your conversations and knowing your clients' history, you can help them identify the things at risk if they were unable to earn an income.
For many middle-income families, if their paychecks stop, they lose their ability to pay the bills. According to a 2019 
GoBankingRates survey
, almost 70% of American's have less than $1,000 in a savings account. Many of your clients would have trouble making ends meet if they lost their income for more than a few weeks.
Depleting savings to pay monthly bills means your client's other plans and priorities will have to wait – or could be gone forever depending on the length of the disability. Disability income protection helps clients know they can meet their daily financial obligations while protect their future by keeping savings dollars intact. Paying the bills will be the highest priority for most of your clients.
Maintaining Quality of Life
Depending on your clients' incapacitation, some lifestyle changes may be inevitable. However, adequate income replacement insurance will make maintaining a similar quality of life much easier.
Think about it this way, if a disability pops up, financial concerns are almost inevitable. When push comes to shove and finances get tight, luxuries are usually the first thing to go. If your client has enough income replacement to keep paying the bills – and a little extra to even cover some of the non-essential items – the impact to quality of life can be lessened. Being able to avoid any big disruptions to normal life will become important.
More than just a lost paycheck, a disabling illness or injury can mean changes for the whole family. Plans are put on hold, routines change, family members must pitch in more, the calendar fills with doctors' appointments and the urgent question becomes… "when will things get back to normal?"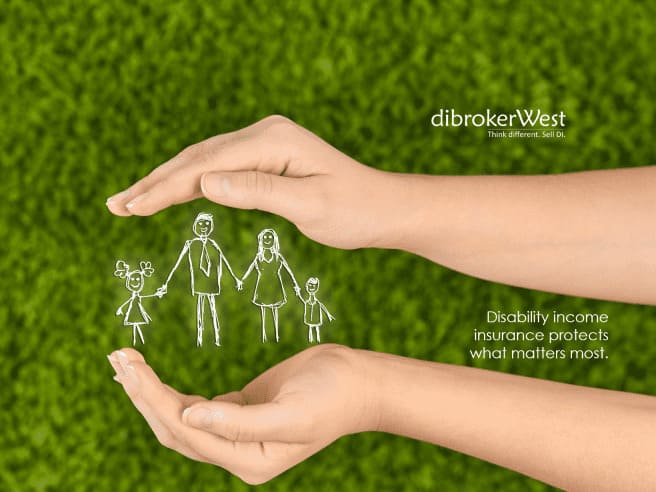 The longer a disabling illness lasts, the bigger the impact will be on the family. Friends and relatives can pitch in to keep the normal routines going – a ready-to-eat dinner, watching the kids after school, running a kid to soccer practice – but how can that last? When something happens, most of us can count on loved ones for support, that time is most likely limited. For clients, it's important to know there's a solution that can let them continue supporting their family and keep life as normal as possible if they become unable to work.
If an illness or injury occurs, the last thing someone needs is the stress of worrying about bills and other financial obligations while they recover. It's stressful enough to be facing an uncertain future, undiagnosed medical conditions and test results without the constant worry of financial setbacks. Having the peace of mind that you can keep a roof over your head and food on the table, can help clients focus on recovery. For these clients, it's important to know they'll have a plan – monthly disability income insurance benefits – that can keep things on track so they can focus on getting well.
For more information about disability income insurance products from the carriers we work with, please call our 
diCoaches
 or your local 
Regional Sales Reps
 for details!